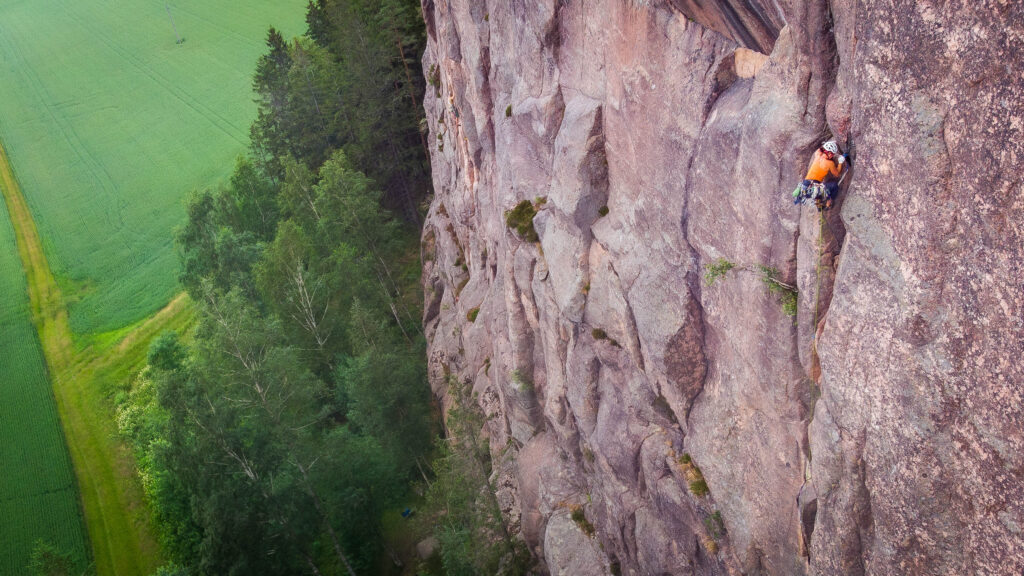 Best of the west with a private guide
With a private guide you get the most out of your climbing days. Book a guide and discover Bohuslän's best climbing. We customize the climbing to your level and according to your wishes, and explore amazing climbing experiences on world-class rock. We provide local knowledge, instructions, transportation and equipment, if you don't have your own.
You can book a private guide for a day or more. Let it be a flying start to your climbing vacation or a high quality overall experience of Bohuslän's climbing. Tell us what kind of climbing you want to focus on, and at what level, and we'll find the best routes on the finest crags, and collect stars together.
Our private guiding is led by an UIAA authorized climbing instructor.
Please let us also fix your lunch and coffee. Order for an extra cost of 200 SEK. Our climbing lunch is an organic pasta salad with chicken, served with dressing, freshly baked bread and butter. We round that off with mom Lena's homemade organic cinnamon buns and a coffee. Possibly even an espresso.
Is there anything you can not tolerate or are allergic to, we will provide another option of course. Please contact us!
Dates by agreement. Bohuslän offers great climbing experiences almost throughout the year. Please contact us!
If you would like to book a private climbing guide please e-mail us your contact details (address, phone, e-mail) and we will make a preliminary reservation and check availability. Don't forget to tell us what day or dates you would like to climb and how many people you are. We will then send you an invoice and a payment request by e-mail. When your payment has reached us your booking will become definite. If you have any questions don't hesitate to contact us.
4000 SEK (per day for max 3 persons)
Click book and check available dates in the calendar! See You!