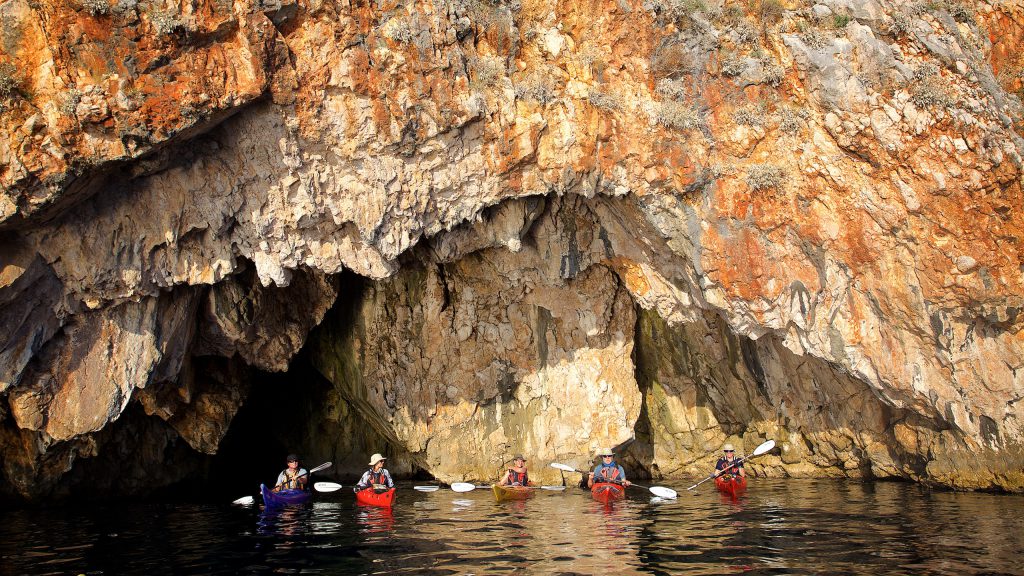 Crystal clear water and medieval towns
When autumn comes and the darkness thickens in Sweden, we continue our paddling season in Croatia. Beautiful days in warm, clear, turquoise waters makes a paddle week in the Adriatic sea easy to like. The perfect extension of Scandinavian summer. We travel in our eternal motto; small groups, great experiences and are confident that you will be part of a week that you will remember for a long time.
We start from the beautiful city of Dubrovnik in southern Croatia, following the coast to the northwest along limestone cliffs and pebble beaches, up against the large Peljesac peninsula and towards the old city wall surrounding the town of Ston. Then we turn west and follow the band of beautiful islands of the Elafiti archipelago; Olipa, Jakljan, Sipan, Lopud and Kolocep. We sleep indoors in private guest houses, with a very distinct local feel. We eat the local food and sip the local wine. We taste Croatia, in the best possible way.
You arrange the trip to and from Dubrovnik by yourself. It gives you the flexibility to decide when you want to travel there and back. We will meet you in Dubrovnik on the trip's first day.
Dates for 2023 will be published shortly.
Click book and check available dates in the calendar! See You!
The memories of our beautiful trip linger on. My thanks to Joakim and his team for making it such an enjoyable relaxed adventure.