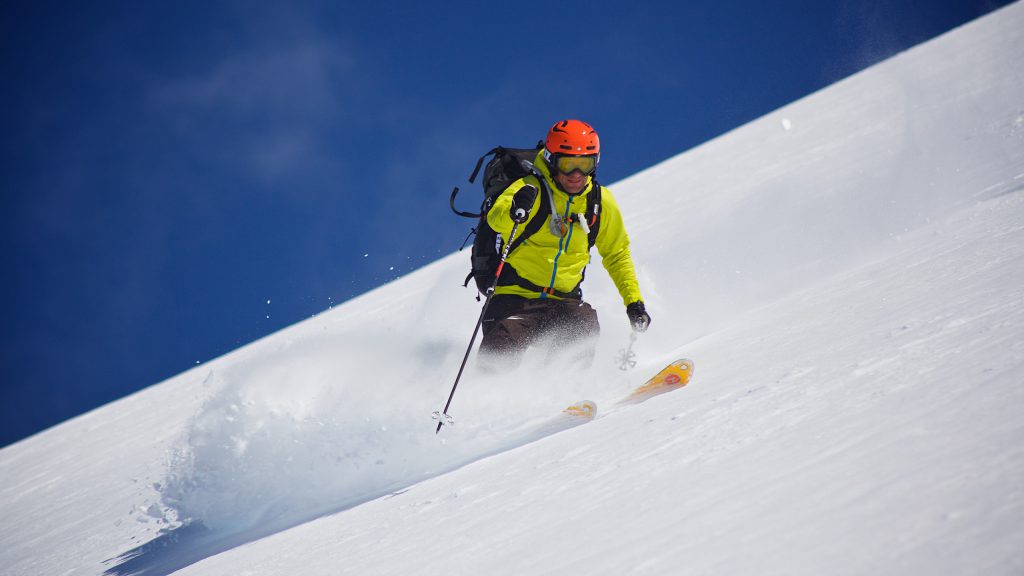 Alpine ski touring in Norway – short week
Breathtaking views and norweigan powder
If you are hungry for ski touring but can't spend a whole week, then a short week is the solution. Alpine ski touring in Norway is among the most fantastic stuff you can do. Standing on a peak you just climbed with fifteen hundred meters of powder between you and the fjord below is hard to beat. In April, when the season is at its best, we are based in Eikesdalen, one of Norway's and the world's best alpine ski touring areas. Join us for a trip of great and unforgettable experiences.
Together we make trips to classic peaks like Flötatind, Goksøyra, Skjorta and Blånebba. And most likely to a few other peaks. All depending on weather and snow conditions during our six days of skiing . Besides wonderful nature and ski experiences you will learn lots about off-piste skiing, ski touring, snow, avalanches and staying safe in the mountains.
In a breathtaking location we stay in modern and stylish lodges right at the shore either of Lake Eikesdalsvattnet or Eresfjord. We sleep in double rooms and enjoy facilities like hot showers, washing machine and free wifi.
Choose between two short weeks in April 2021. Both Saturday to Wednesday.
10 – 14 April
17 – 21 April
Want to have more fun? Choose a full week and stay until Saturday instead.
Click book and check available dates in the calendar! See You!