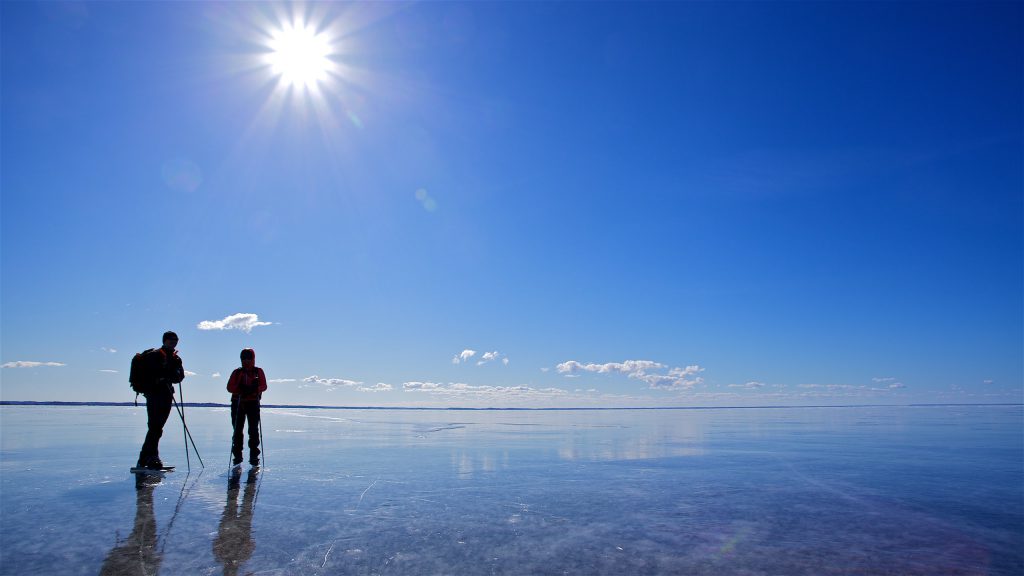 Slippery ice – Nordic skating
Surreal beauty on frozen water
Nordic ice skating is fantastic. The rhythmic, swaying, low energy journey over frozen water, with beaches and headlands passing, is purely meditative. Low friction, good speed and just the sound of the skates against the ice breaking the winter silence. Phenomenal.
We bring you on a tour to the ice that is currently the best. We inform you about the equipment, the skating technique and the characteristics of the ice. You will get a safe and nice introduction to the world of Nordic skating. Or a really nice trip, if you have skated before. Of course, we will make a break with hot drinks and maybe a warming fire on the way.
Please let us also fix your lunch and coffee. Order for an extra cost of 200 SEK per day. Our ice skating lunch is a warming soup served with freshly baked bread. We round that off with homemade organic cinnamon buns and a coffee. Maybe even an espresso.
If there is something you are allergic to, we will of course offer another option. If so, please drop us a line and tell us.
Please check available dates in the calendar.
Other dates on request for groups of at least 4 people.
Click book and check available dates in the calendar! See You!