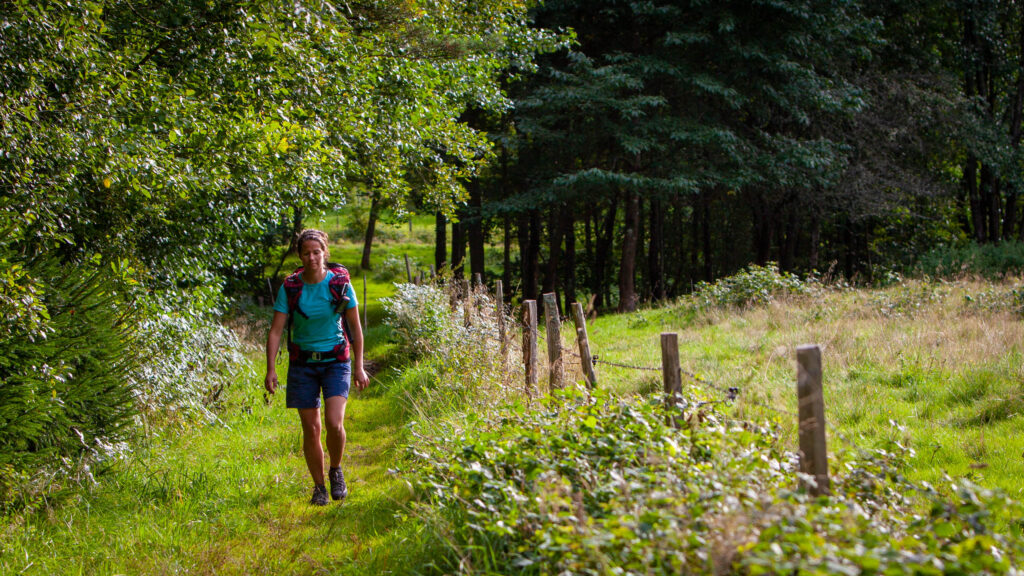 Self Guided Hiking – inn to inn
West Sweden on foot with indoor accommodation
A self guided hike allows you to explore West Sweden on foot at your own pace. We organise equipment, route planning and logistics. You get maps, hands on information and equipment. You just hike. And when you're done we will come and pick you up.
Our self guided hikes follow the beautiful Coastal Trail, joining the old, historic seaside resorts Gustafsberg, outside Uddevalla and Lyckorna, near Ljungskile. The hike combines the charming, historic resorts with beautiful natural surroundings along the Havstensfjord, where the trail is meandering its way along beaches, hills and meadows, over heights and through forests.
Choose between hiking two or three days, starting directly from our base at Gustafsbergs seaside resort and ending at the old seaside resort of Lyckorna. The 3 day option, also includes an extra loop of the trail leading to Lake Skarsjön, at the hilly inland area of Bredfjället to the east of Ljungskile. Whether you are hiking for two or three days, we think that a late lunch or coffee at the award winning restaurant, The Mussel Bar, is a great and rewarding ending of your adventure. Pick a table, relax and enjoy, and we will come and pick you up.
When choosing the inn to inn version of your self guided hike a soft bed and a good meal is waiting at the end of every day's hike. You stay indoors and enjoy a nice breakfast in the morning before heading out. This alternative means that you have a fixed destination you need to reach every day, but also that you can hike with a much lighter pack. Simple, stylish and comfortable.
You can start your hike any day between 1st of April and 31st of October.
Click the BOOK-button and fill in the booking form. Please note that we need to check availability for your booking. Invoice and a payment request will arrive by e-mail. When payment has reached us your booking will become definite. If you have any questions don't hesitate to contact us.
2500 SEK (2 day hike)
3300 SEK (3 day hike)
Thank you again for the lovely time hiking around Uddevalla! We loved the trip.