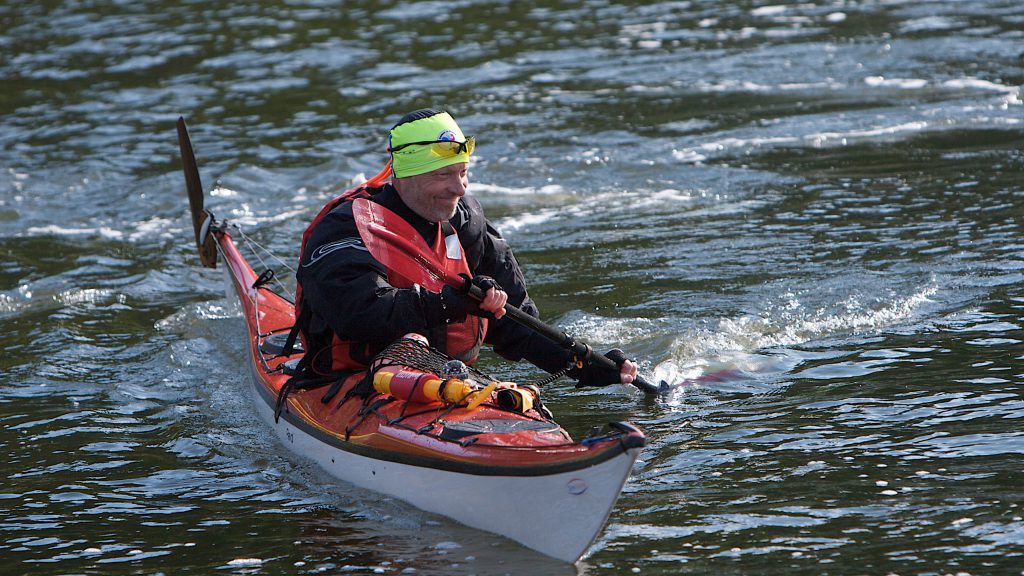 Ripple – Intermediate Course
Our intermediate course Ripple is for you who have past the beginner stage and want to develop your paddling further. With a better control of your kayak paddling becomes both safer and more enjoyable. You avoid picking up bad habits that will make you tired or give you injuries and you will become capable to tackle longer distances and more difficult conditions.
On this course we go deeper into basic technical skills like forward and backwards paddling, stopping and different ways of turning and steering the kayak. We practice keeping balance with the help of bracing and we explain, feel and practice the difference between paddling with rudder or skeg. Additionally, you will get wet when we finish the day by practising various rescue techniques.
The course content corresponds with EPP green level. After your course, and some paddling on your own, you can choose to do an assessment, get proof that you have the skills required for that particular level and then move on to the next step. Please give us a call and we will explain more!
Please klick "book", check available dates in the calendar and book directly online.
Other dates by arrangement for groups of at least 4 people. Please e-mail us at bokning@upplevelsebolaget.com!
Click book and check available dates in the calendar! See You!