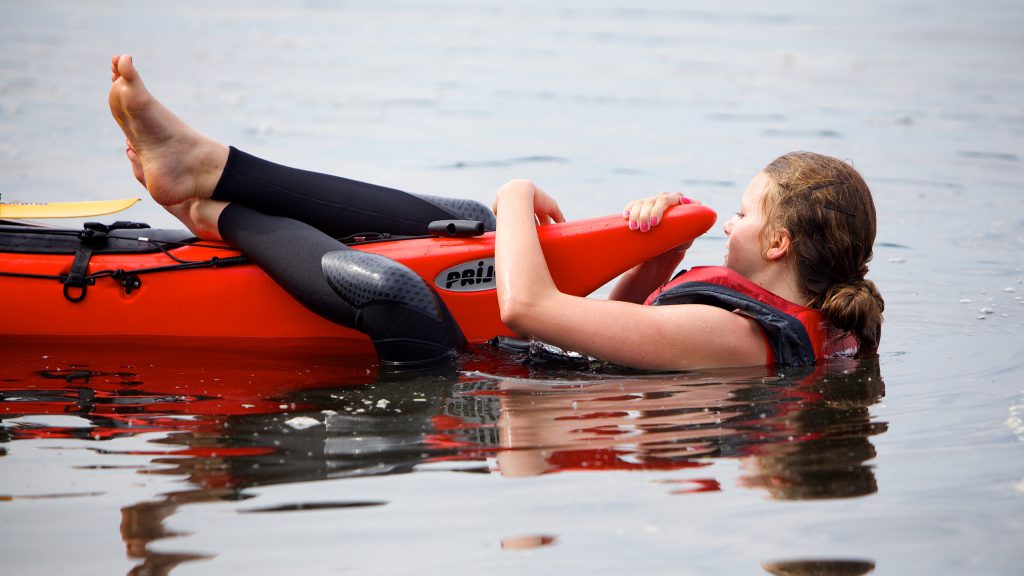 BCU 2 Star Sea / EPP Yellow Level
On a basic course, you learn what you need to continue on your own. You will not be an expert paddler, but you get control of the basics. To paddle becomes safer and more fun.
The day is a mix of theory and practice. You will get basic knowledge about kayaks and other equipment. You will learn techniques for entry and exit, we practise forward and backward paddling, stopping and to turn in different ways. You will learn how to use the rudder and skeg and how to plan and implement your kayaking trips in relation to your own experience and expertise.
The course content corresponds with BCU 2 Star Sea and EPP yellow level. After your course, and some paddling on your own, you can choose to do an assessment within any of the systems, get proof that you have the skills required for that particular level and then move on to the next step. Please give us a call and we will explain more!
Please klick "book", check available dates in the calendar and book directly online.
Other dates by arrangement for groups of at least 4 people. Please e-mail us at bokning@upplevelsebolaget.com!
Click book and check available dates in the calendar! See You!