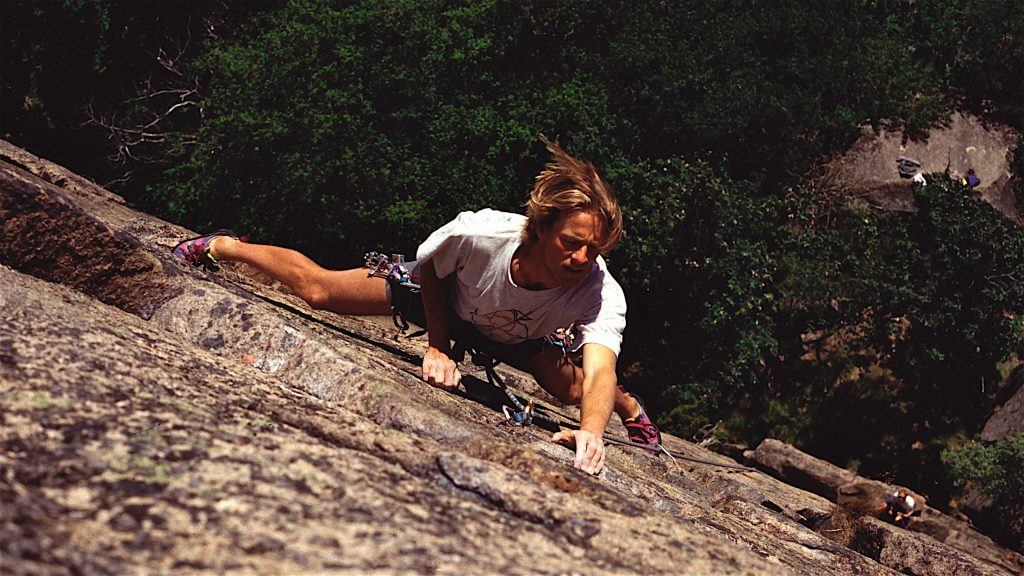 Bolt – sport climbing course
Learn to lead sport climbing routes
Learning to sport climb, to climb bolted routes, is a way to develop as a climber that does not require as much time as learning to lead with traditional protection. In many countries sports climbing is common, and learning to safely lead bolted routes opens the door to lots of great climbing experiences on mountains around the world.
The course lasts for two full days at one or two of Bohuslän's appropriate crags. The focus of the course is to, under safe and inspiring forms, learn how to lead safety and a good belaying technique, but also touches climbing technique and training. During the course you will also have the opportunity to get a "red card" that will allow you to lead climb and belay indoors in most climbing gyms in Sweden.
Our sport climbing course follow the norms of the Swedish Climbing Association and is led by an UIAA authorized climbing instructor.
• Safely lead bolted climbing routes
• Belay lead and second climber with various types of belaying devices
• Use and evaluation of glue and drill bolts
• Replace the rope at the top anchor for safe repelling and cleaning
• Strengths and limitations of climbing equipment
• Balancing of bolts to anchor
• Reppelling
• Movement on the rock and climbing techniques
• Emergency preparedness
• And much more
If you want to continue developing within sport climbing, and get great climbing experiences together with us and other climbers, keep an eye out for our climbing trips to other exciting destinations.
Please let us also fix your lunch and coffee. Order for an extra cost of 200 SEK per day. Our climbing lunch is an organic pasta salad with chicken, served with dressing, freshly baked bread and butter. We round that off with mom Lena's homemade organic cinnamon buns and a coffee. Maybe even an espresso.
If there is something you are allergic to, we will of course offer another option. If so, please drop us a line and tell us.
Please check available dates under "Boka".
Other dates on request for groups of at least 4 people.
Click book and check available dates in the calendar! See You!