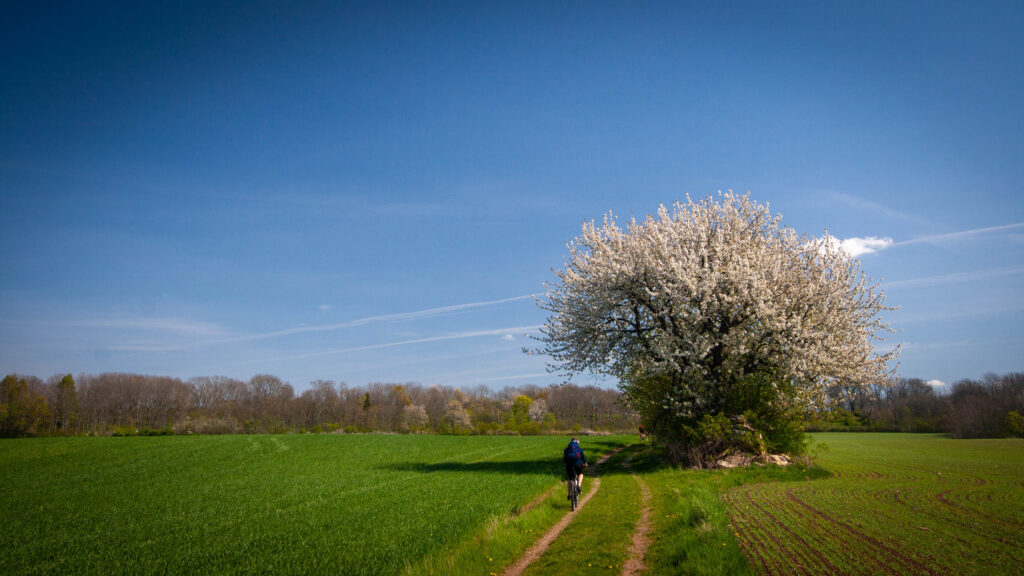 We still think Bohuslän is most beautiful in the world, but that does not mean we are so narrow minded that we can not admit that there are other nice places too. Kinnekulle is such a place. A mountain bike trip around the mountain is certainly among the finest we know.
Sometimes mountaibiking might be a bit too strenuous, or rough, or too technically difficult, or too simple. But sometimes, when everything falls in place and it's just perfect, there is nothing that's more fun. That's the way it is on Kinnekulle. Almost all the time. That the mountain is also a hard to beat beautiful natural and cultural gem does not make the trip less amazing.
Please let us also fix your lunch and coffee. Order for an extra cost of 200 SEK. Our mounatainbike lunch is an organic pasta salad with chicken, served with dressing, freshly baked bread and butter. We round that off with mom Lena's homemade organic cinnamon buns and an espresso
Is there anything you can not tolerate or are allergic to, we will provide another option of course. Please contact us!
On request for groups of at least 4 people.
Click book and check available dates in the calendar! See You!