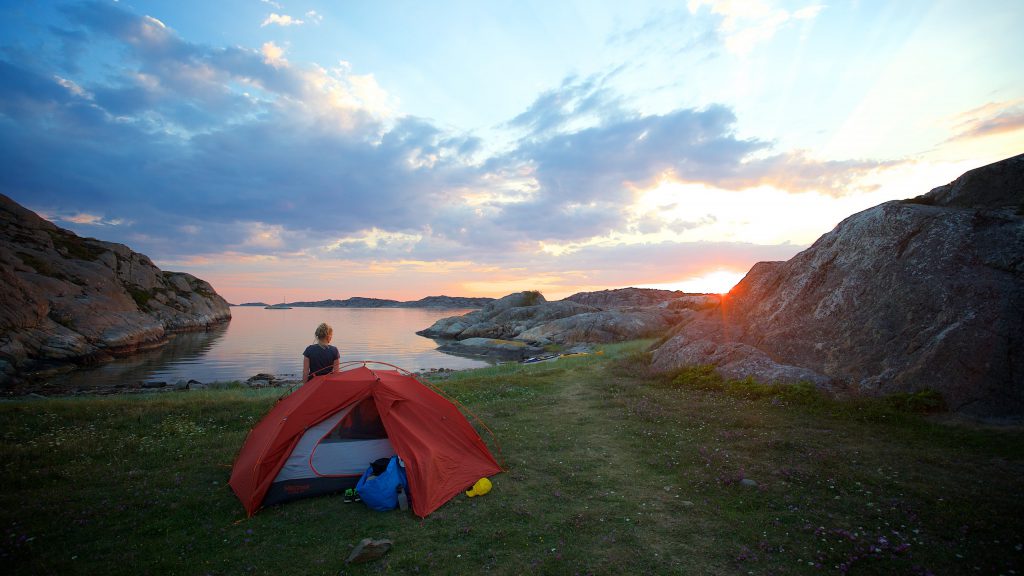 Self Guided – South Route
Find your adventure in a paddler's paradise
On a Self guided tour you're on your own adventure, but with plenty of support from us. You get all the paddling gear you need, we will give you a solid review of both equipment and paddling route over a coffee before setting off. Then we will come and pick you up, your friends and all the equipment when you're finished. No backtracking. Easy and convenient.
You can choose to paddle three, four, five, six or seven days. If you need camping equipment you can rent a camping package from us. It has never been easier to find a great paddling adventure.
A Self guided sea kayaking tour along the southern route is a fabulously beautiful journey through a varied coastal landscape. You start in a lush, green and relatively weather-protected inner archipelago environment in the fjordlands area, before the paddling takes you to the rugged and rocky outer archipelago, with charming fishing communities and horizon feel. You will meet steep rock walls, inviting sandy beaches, colonies of sea birds, spectacular sunsets and deserted islands to stay overnight. Perhaps you will also get close contact with Bohuslän's landscape animal, the harbor seal. The southern route also gives you many alternatives, where much of the paddling takes place, or can take place, on relatively weather-protected waters. Perfect if any or a few days offer windy conditions.
You can start your Self guided tour any day between May 1 and September 30.
Click the BOOK-button and fill in the booking form. Please note that we need to check availability for your booking. Invoice and a payment request will arrive by e-mail. When payment has reached us your booking will become definite. If you have any questions don't hesitate to contact us.
Hi there! Just wanted to let you know that we had the most brilliant time doing our 4 days sea-kayaking. We have some excellent pics and are still talking about it, a month on.... such great times. Many thanks again, and hope to see you again for another adventure.