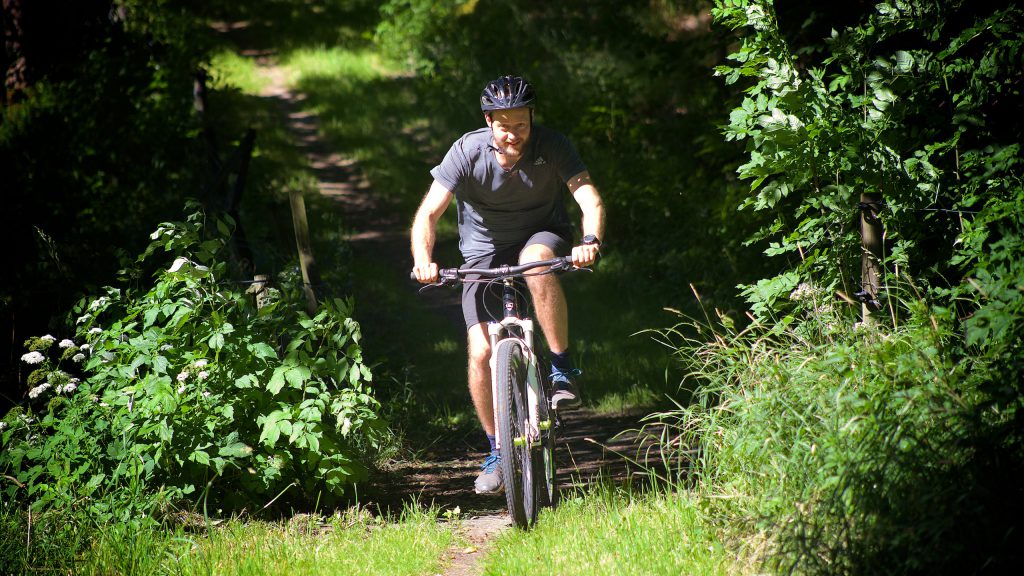 There are lots of fun riding around Uddevalla. There are lakes and forests, sea and meadows, pine needles carpets and rock outcrops. Simply miles of fun mountainbike trails. On a Mountainbike Monday, we choose the one that works best for the day, depending on the circumstances and wishes of the group.
Probably, we roll up to Bjursjön and begin on the excellent trails there, and then continue over to the Herrestad mountain nature reserve. Maybe we take a coffee break by the odd looking sami lavvu, overlooking lake Kroksjön, before we go on super nice trails towards Sanders valleys and further back towards Bjursjön. Yes, that's probably what we'll do. It will be a really fun ride.
Please let us also fix your lunch and coffee. Order for an extra cost of 200 SEK. Our mounatainbike lunch is an organic pasta salad with chicken, served with dressing, freshly baked bread and butter. We round that off with mom Lena's homemade organic cinnamon buns and an espresso.
Is there anything you can not tolerate or are allergic to, we will provide another option of course. Please contact us!
Please click "Book", check available dates in the calendar and make your booking directly online.
Other dates by arrangement for groups of at least 4 people.
Click book and check available dates in the calendar! See You!