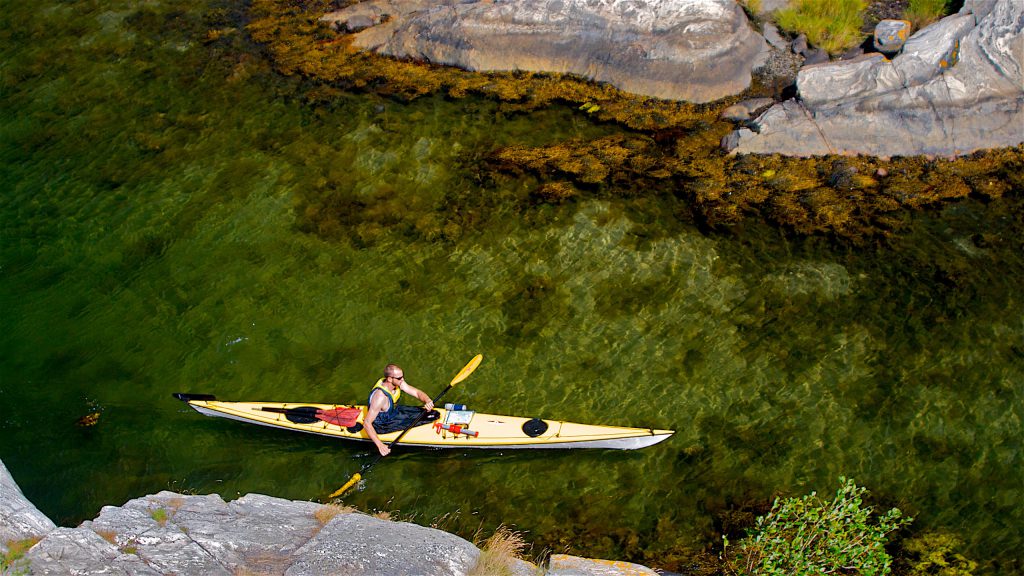 Day tour around Bassholmen
Calm waters in nature reserves
A wonderful day tour in classic West coast waters. The salty sea meanders its way between leafy islands and nature reserves, from the Fjord of Gullmarn to the Koljöfjord. To say that the kayaking is idyllic is really an understatement.
Kayaking in the area is protected and calm and if you are paddling for the first time this is the ideal location. And if you've spent plenty of time in the cockpit this is still an ideal location. We pass along skerries and islets and narrow passages and circumnavigate the idyllic island of Bassholmen, with bird sanctuaries, summer grazing animals  and quaint old historic buildings. Bassholmen is also our perfect landing spot for lunch, coffee and a nice stretch of the legs.
Please klick "book", check available dates in the calendar and book directly online.
Other dates by arrangement for groups of at least 4 people. Please e-mail us at bokning@upplevelsebolaget.com!
Click book and check available dates in the calendar! See You!
We had a wonderful time on the kayaking trip. Jarno made us all feel comfortable and at ease with his instructions and help. He was really friendly and we all enjoyed talking to him throughout the day. The area around Bassholmen is so beautiful! It was an unforgettable experience and especially great to share it with my mom and aunt. Thanks again for a great time!