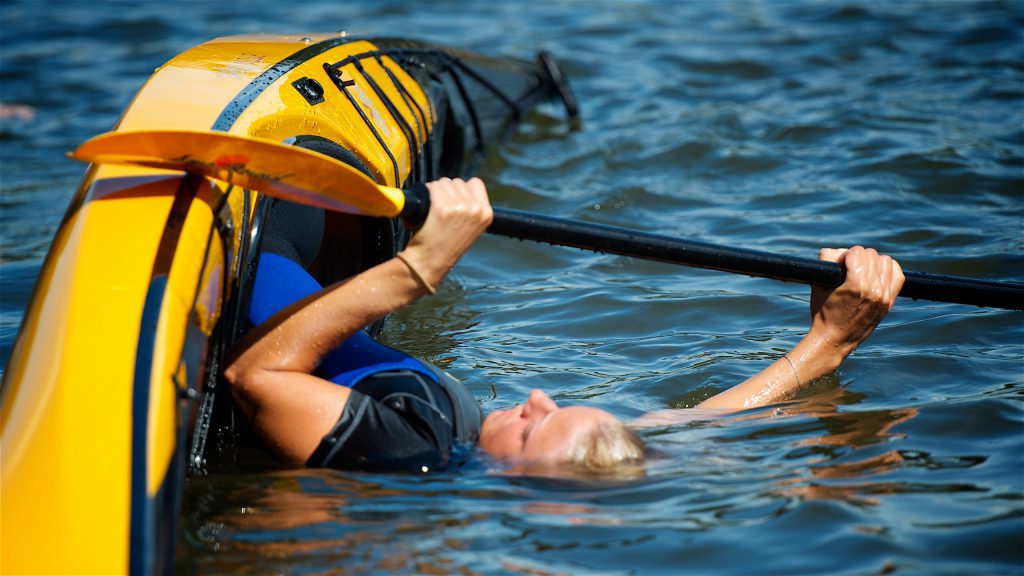 Breeze – Intermediate Course
Our two-day course Breeze is a lot of fun. It is meant for you who have paddled quite a lot earlier and want to take your paddling to the next level. We practice more techniques, rescue skills and we add rolling and high brace.
Breeze also means that we practise in more wind and a bit higher waves. With a more complete tool box and knowledge about how to solve different situations the paddling will become more fun and safer. You become a kayaker that both you and your friends can rely on. Even when the flag flaps.
The course content corresponds to a BCU 3 Star Training, EPP blue level, or NIL:s level Foundation & Safety. After you have finished your course and paddled some on your own, you can choose to do an assessment within any of the systems, get proof that you have the knowledge at that level and move on to the next step. Give us a call to find out more!
Please klick "book", check available dates in the calendar and book directly online.
Other dates by arrangement for groups of at least 4 people. Please e-mail us at bokning@upplevelsebolaget.com!
Click book and check available dates in the calendar! See You!