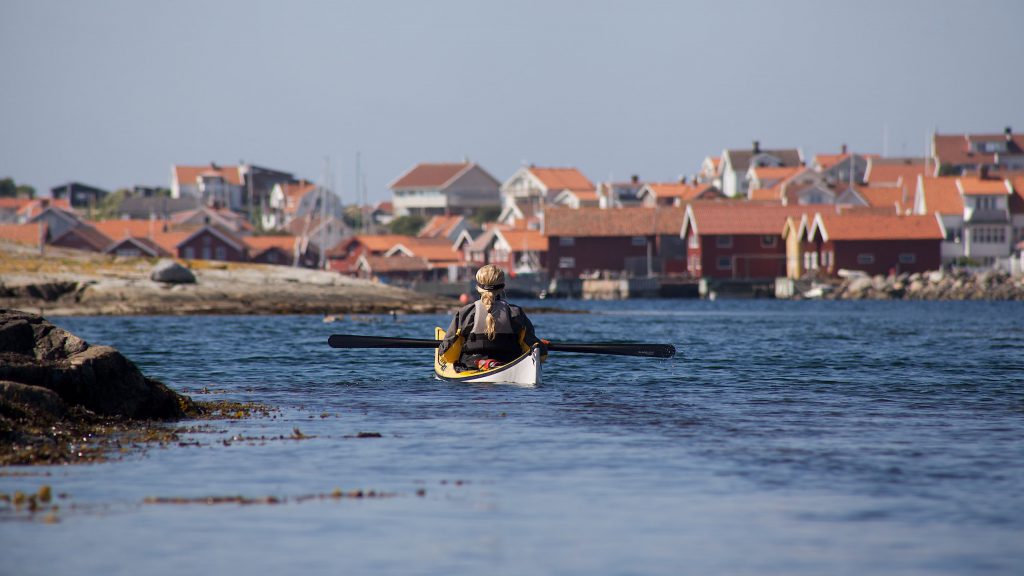 Fantastic paddling and stylish accommodation
The west side of Orust offers one of the coast's finest paddling areas. Here we glide around among island gems like Mollön, Slubbersholmen, Måseskär and Hermanö. We are offered horizon feeling, seal spotting chanses, sandy beaches and labyrinths of gneiss. We also zigzag our way to some of Bohuslän's most charming old fishing communities, like Gullholmen, Käringön and Mollösund.
Our base camp is the old fish box factory in Edshultshall, stylishly renovated to Bohusläns perhaps most charming boutique Bed & Breakfast. After our days of exploration the kayaks are fast asleep on the beach outside the front door, while we wine and dine, tell stories, and look out towards Kråksunds gap and the horizon.
Click book and check available dates in the calendar! See You!
What a Fantastic Weekend!! Thank you so much for looking after us this weekend - we had such a great time. You judged the groups ability really well (which wasn't easy since you had Mona who was an expert and some of us who had barely been in a canoe before!). It was challenging enough for us so we felt a real buzz of achievement, but still left us wanting to go out again each day. The food during the trip was excellent and lots of chocolate (always a treat). The accommodation was really very special, and Marcel and Johan are a delight. Their cooking and table setting are magnificent, and I'm buzzing with interior design ideas. Altogether an amazing trip and I've learnt so much - thank you!